Guest Blog
Small Home Repairs Make a Big Difference for Children With Special Needs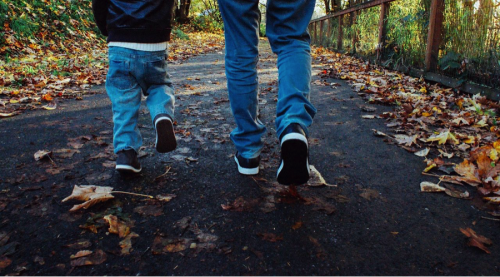 Taking care of a child is one of the most challenging tasks a parent can face. When your child has special needs, it adds a whole new set of complications. Suddenly, a seemingly mundane and simple trip to the grocery store becomes a long, drawn out process, or the day-to-day rituals like bathing and getting dressed require ardent and continuous attention to detail.
Some home repairs can make the daily routine much easier to manage, and can give your child the closest thing to a regular lifestyle. The accommodations differ for each child depending on their needs, but here are a few ideas and resources to get you started:
START SMALL
The changes in your home don't have to be drastic, at least in the beginning. Don't overwhelm yourself. Start by making little improvements in their environment. Arrange the furniture so that it is in the least obstructive position, or remove rugs that may cause your child to trip or result in injury. For an overactive child, designating a more isolated, private space in the house may be appropriate. If you have a child with hindered vision, plug in a few lamps in their favorite areas around the house. Small fixes add up.
MODIFICATIONS IN COMMON AREAS
Probably one of the best modifications to make in the home is creating a more open concept. If you must keep doorways, widen them for easy passage if your child is restricted to a wheelchair. For a wheelchair to comfortably pass through, doorways should be at least 32 inches wide. Consider leveling out the shower space in your bathroom so your child can walk straight in, decreasing their chances of getting hurt. Depending on your child's diagnosis, invest in a shower chair. Install bars in the shower and near the toilet for your child to grab for stability and balance. In the kitchen, you may need to lower countertops and install locks on the cabinet doors where there are cleaners and other chemicals.
WHERE TO GO FOR HELP
There are numerous organizations that want to see you and your child succeed, and they're willing to go above and beyond to make it happen. Here are some resources for funding and more:
Rebuilding Together: Non-profit that offers home repair assistance for various demographic groups in need
Home Investment Partnership Program: Uses grants to fund housing for low income families
State Housing Finance Agencies: Loan programs that enable families who have a member with disabilities to pay for modifications
Local Government Buildings: Your local government will have access to information and other resources and who to contact for financial aid for your home repairs
Rebuilding Together AmeriCorps: Works with groups to provide new housing or update existing homes
Modest Needs: Targets families just above the poverty line that need backing through the Self-Sufficiency Grant
If you help accommodate your child's needs, then you will feel more at ease too. The more accessible the home, the more freeing and independent your child will be, and as a result of their self-reliance, you can gain some parts of your life back.
---
Paul Denikin
Paul Denikin is the writer of this guest blog. Paul is passionate about sharing his experiences working on DIY projects to benefit people with special needs children.