Interviews
A Family's Struggle with Bipolar Disorder and Suicide: Filmmaker Kathy Leichter's Here One Day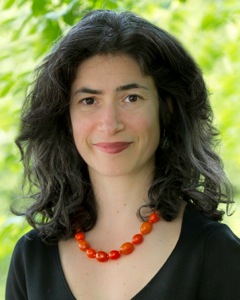 Documentary filmmaker Kathy Leichter speaks to Jason Harris of Jason'sConnection.org about her film, Here One Day, and the story of her family that inspired her to create the film.
When filmmaker Kathy Leichter moved back into her childhood home after her mother's suicide, she discovered a hidden box of audiotapes. Sixteen years passed before she had the courage to delve into this trove, unearthing details that her mother had recorded about every aspect of her life from the challenges of her marriage to a State Senator, to her son's estrangement, to her struggles with bipolar disorder. Here One Day is a visually arresting, emotionally candid film about a woman coping with mental illness, her relationships with her family, and the ripple effects of her suicide on those she loved.
Here One Day is reducing stigma and isolation, raising awareness, linking individuals and families to support, and helping to change mental health and suicide prevention and postvention policy across the country.
Interview With Kathy Leichter
Kathy Leichter is a documentary film producer and director and the founder of Two Suns Media and Mint Leaf Productions, both based in New York City. In addition to her work directing and producing Here One Day, Leichter recently produced Hidden Battles, a documentary about the psychological impact of killing on soldiers from across the globe. Leichter also produced and directed Passing On, about her ninety-one year old, tell-it-like-it-is grandmother, Elsa, an Austrian Jewish immigrant and family therapist, and the award-winning PBS documentary, A Day's Work, A Day's Pay about three welfare recipients who become leaders in the fight against workfare in New York City.
For more information on the film: http://www.hereoneday.com/
Here One Day will be shown at the Cincinnati ReelAbilities Film Festival on Monday, March 2, at 7:30pm at the Kenwood Theatre. For more information on the festival, please visit: http://www.cincyra.org/
For a downloadable podcast of this interview, please visit: http://jasonsconnection.podbean.com/e/kathy-leichter-interview/
---